Taxi Transfers To and From Lamezia Terme Airport
Find Unbeatable Value Taxi Transfers


Lamezia Terme Airport Taxi Transfers - Fares, Distances and Where to Find Them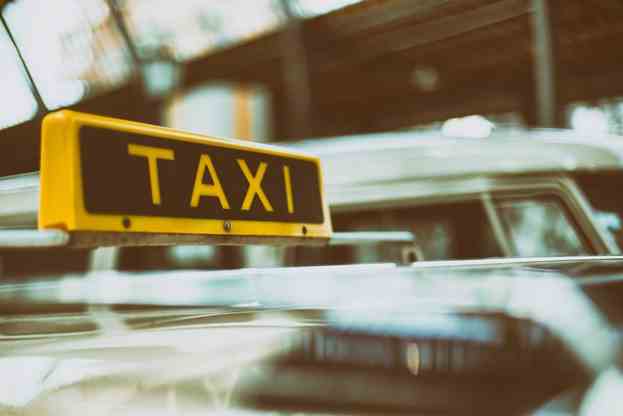 Lamezia Terme is just a 3 km distance from the airport and within 1 km there is an exit from Lamezia Terme city onto the motorway A3 for onward travel by car, allowing easy access to the airport from all over Calabria.
The taxi stand is outside the terminal building. There's just one modern and well equipped terminal building serving both arrivals and departures. Although a taxi costs more than the regular bus services from the airport, Lamezia Terme International Airport taxis are a faster option and offer more comfort for travelers with lots of luggage or families with children than the bus.
Air travelers arriving at the airport should watch out for the official airport taxis and generally speaking, it is advisable to only use metered, city-approved taxi cabs. The main companies running Lamezia Terme International Airport taxis between the airport and the surrounding cities are Servizio Taxi, Lamezia Taxi and Taxi Lamezia.
Taxi fares depend on the time of day you travel and the destination you wish to travel to as well as the number of passengers sharing a taxi and how many pieces of luggage there are. Generally speaking, an average fare to the city of Tropea will cost around Euro 70.00, a journey to Pizza Calabro around Euro 40.00 and a taxi ride to Vibo Valentia will be charged at around Euro 55.00. Late at night, at weekends and during public holidays taxi fares are usually more expensive, too.
City or airport approved taxis are usually either white or yellow in colour with clear markings at the side doors, at the rear of the cab and inside the taxi as to who runs the firm and this particular cab. The meter is clearly visible in the front of the cab. It is always recommended to discuss the fare to a particular destination before you leave the airport to avoid any nasty surprises along the way. The meter starts running from the moment a taxi leaves to collect you, which is important to bear in mind, when you pre-book a taxi online or by telephone.
Authorised taxis Lamezia Terme International Airport will always be waiting at the taxi stand outside the terminal building – they do not tout for business by driving around the airport, stopping at anyone with a suitcase, who's looking "lost". Avoid these unauthorised taxis, as they may grossly overcharge you and the general condition of their cab - and therefore your safety - is not regulated either.
Within the city there are many taxi stands, but you could ask your Lamezia Terme International Airport taxi driver to furnish you with a business card for future use, so you can telephone or book online for journeys within Lamezia Terme or for sightseeing trips elsewhere.
As in other European countries a tip of between 5 to 10% of the fare is appropriate, but the driver will not necessarily expect to receive a tip. Some destinations may have a flat rate as prescribed by the local city authorities, who usually have a say in how high fares are allowed to be for certain destinations. If you are in doubt about a fare that you have been offered online or over the telephone, it is often a good idea to ask at the reception desk of your hotel, what the customary fare should be for that particular destination. The hotel staff will be happy to advise you or make a booking for you with their regular taxi company.
Several car hire companies operate out of the airport and their car rental stations can be found in the Arrivals hall in the terminal building. Avis, Europcar, Maggiore Rent, Budget, Hertz, Europe Assistance, Italy by Car and Sicily by Car, Thrifty, Travelcar and Sixt are just some of the car rental companies providing vehicles to passengers.
There is no train station serving the airport, however, a taxi can take you to the nearest train station in just a few moments, as the train station is only 2 km away from Lamezia Terme International Airport.
For further information about Taxis Lamezia Terme International Airport, please visit the airport's official website at www.sacal.it or telephone the general Servizio Taxi line on +39 0968 51722 or 51723 or make an advanced booking with either Taxi Lamezia at +39 0968 454 223 or Lamezia Taxi at +39 3334 254 735.
Taxi fares to & from Lamezia Terme Airport (SUF)
Taxi Transfer Customer Reviews
Available Transfer Options