Bus Transfers To and From Lamezia Terme Airport



Buses from Lamezia Terme Airport with Bus Routes and Times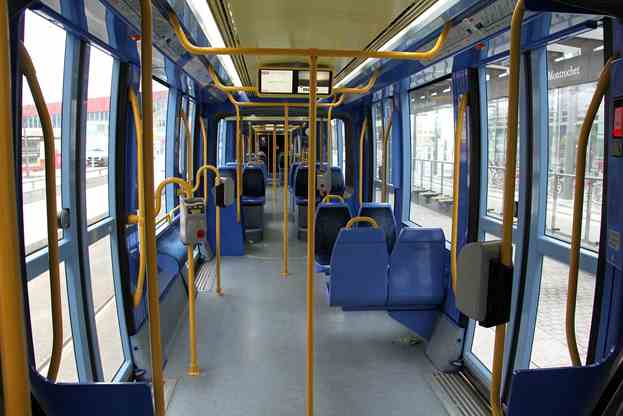 Lamezia Terme International Airport has a multitude of international and domestic flight destinations to offer. Major airlines operating out of this Calabrian airport are Alitalia, Monarch, Ryanair, Air Italy, Air Berlin, Easyjet, Germanwings, KLM, Air France and Helvetic Airways to name but a few.
Just one terminal building serves both arrivals and departures. The airport can handle up to 2,000,000 passengers per year and at the close of 2008 Lamezia Terme International Airport had already dealt with 1,500,000 air passengers.
The airlines at Lamezia Terme International Airport provide flights to some 39 destinations in approximately 12 countries with Germany being the most popular destination for air passengers.
The city of Lamezia Terme is just 3 km away from the airport and within just 1km there is an exit from Lamezia Terme onto the motorway A3 for onward travel by hire car, taxi or bus.
The modern terminal building has banks with ATM's for cash withdrawals, a business center with meeting rooms, fax and copying facilities and computer stations with internet access, a First Aid station, a pharmacy, a tourist information point, a VIP Lounge, a cafes, snack bar and restaurants for dining and plenty of shopping facilities. There is also a Lost and Found desk.
Getting to and from Lamezia Terme Airport is easy and convenient with taxis and buses waiting just outside the terminal building. There is no train station serving the airport, but a bus or taxi can take you to the nearest train station in just a few moments, as the train station is only 2 km away. The bus service running between the airport and St. Eufemia train station is operated by electric shuttle buses that leave the airport every 20 minutes.
Buses from Lamezia Terme International Airport are operated by local companies like Bus Romano, Bus Fersav and Bus Ferrovie della Calabria for example. The shuttle services run between the airport and a variety of stops within the city and the train station as well as further afield to cities like Crotone, Cosenza or Catanzaro.
Lamezia Terme International Airport buses operated by Bus Romano Autolinee Regionali:
This is a shuttle service that runs between the airport and Crotone, Catanzaro and Cosenza, leaving the airport at 06.20 am, 10.15am, 11.10am, 14.50pm, 15.15pm, 18.50pm and 23.10pm. The service stops at Piazza Montenero and Piazza Garibaldi in Catanzaro and Catanzaro Lido respectively. The former journey takes roughly 40 minutes while the latter will take approximately one hour to arrive in Catanzaro Lido. The service runs all year round every day, even on weekends and during public holidays. Return journeys to the airport can also be made from both of these locations.
Lamezia Terme International Airport buses to Cosenza Bus Terminal:
Buses leave the airport at 06.45am, 11.10am, 14.50pm, 15.15pm, 18.50pm and 23.10pm. These busses take about an hour to arrive at their destination in Cosenza and are available every day of the week throughout the year.
Buses from Lamezia Terme International Airport to Crotone:
The bus service runs only on weekdays and stops at Corso Mazzini in Crotone, departing from the airport at 06.20am and 14.50pm from Mondays to Fridays.
Buses from Lamezia Terme International Airport by Bus Operator Fersav:
There is only one service per day, running between the airport and P.zza Vittorio Veneto and Ospedale Civile in Tropea. The journey time is just over an hour. The return journey to the airport can also be made from these two stops.
Buses from Lamezia Terme International Airport by Busline Ferrovie della Calabria:
This operator runs a shuttle service between the airport and the Stazione FC and busses leave ca. every 30 minutes. The buses also run to Cosenza Bus Station and to the FC Bus Station in Consenza, as well as to Vibo Valentia, which takes ca. 40 minutes.
For further information about Lamezia Terme International Airport busses, please visit the airport's official website at www.sacal.it.
Which Bus services/routes have stops at Lamezia Terme Airport?
Cariati - Catania
Bus Service Operated By FlixBus
Where are the Bus Stops at Lamezia Terme Airport?
| | Bus Stop Name | Latitude | Longitude | View on Map |
| --- | --- | --- | --- | --- |
| directions_bus | Lamezia Terme, Lamezia Terme aeroporto | 38.910152 | 16.245996 | View |