Origin
Airline
Flight no.
Scheduled
Est./Actual
Status
No flight arrivals were found.
Destination
Airline
Flight no.
Scheduled
Est./Actual
Status
No flight departures were found.
UNBEATABLE VALUE CAR RENTAL
Free Amendments | Free Cancellations | No Card Fees



Useful Information about Lamezia Terme Airport 88040 Lamezia Terme International Airport (CZ), Italy
phone +39 0968 414385
phone+39 0968 414401 (Lost + Found)
emailsacalspa@legalmail.it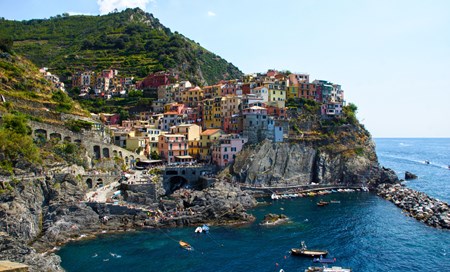 Located in Calabria, Italy, Lamezia Terme International Airport is roughly situated where the Italian "boot" has its toes. The airport's IATA code SUF is derived from Sant'Eufemia – a district of Lamezia Terme. The town is just 3 km away and within just 1km there is an exit from the airport onto the motorway A3 for onward travel by hire car.
Serving not just domestic air travel within Italy, Lamezia Terme also has a plethora of international destinations to offer. Major airlines operating from this airport are Monarch, Ryanair, Air Italy, Air Berlin, Alitalia, Easyjet, Germanwings, KLM, Air France and Helvetic Airways among others.
The airport has a runway of 7920 ft / 2,414 m length and is operated by Sacal S.p.A. There's just one terminal building at present, serving both arrivals and departures. The airport can handle up to 2,000,000 passengers per year and at the close of 2008 Lamezia Terme International celebrated the check-in of its 1,500,000th passenger.
Lamezia Terme International Airport offers flights to some 39 destinations in roughly 12 countries with Germany being the most popular destination for travelers. Indeed, Germany accounts for some 42% of all of the flight routes provided and Air Berlin dominates in terms of destinations offered and passengers handled.
The airport has been undergoing almost constant upgrading and modernisation over the last few years and already the passenger terminal has been modernised considerably. Lamezia was first planned and constructed in 1965. Having an extensive rail network on hand nearby, the airport was envisaged to eventually become one of Calabria's success stories and the major transport hub it is today.
It is hoped that the runway will soon be extended to 3,000 m length, so that extra large, wide bodied aircraft like the new Airbus can land and start here. The apron parking area also needs expansion to cater for larger, modern aircraft in the future. New hangars are part of the expansion plans, too.
Travelers will find modern facilities serving their needs when they arrive at the airport. There are banks with ATM's for cash, a business center for last minute commercial requirements, a First Aid station, a tourist information point, a VIP Lounge for comfortable waiting, plenty of dining and shopping facilities and a Lost and Found desk.
In the airport's business centre travellers will find workstations with computers and internet access as well as four meeting rooms. A fax, printing and copying facilities are also at hand. The larger meeting rooms can seat between 48 and 16 people and are well equipped with overhead projectors, video as well as microphones for easier delivery. The two smaller rooms can seat 6 to 3 people respectively and have telephone lines and computer stations.
Within Italy Lamezia Terme International Airport serves destinations such as Rome, Milan, Bologna, Turin, Venice and Pisa for example. German destinations Stuttgart and Düsseldorf are just two of many routes on offer. Ryanair operates some 5 flights per week between Lamezia  and London Stansted and Helvetic Airways offers flights to Zurich.
Arrivals and Departures
Some major car hire companies operate out of the airport and their car rental stations can be found in the Arrivals hall in the terminal building. Nearby towns are Tropea, Soverato, Pizzo, Vibo Valentia and Cantanzaro among others. Avis, Europcar, Maggiore Rent, Budget, Hertz, Europe Assistance, Italy by Car and Sicily by Car, Thrifty, Travelcar and Sixt are just some of the main companies providing car rental to passengers.
Shopping and dining facilities should cater for every taste and there is a pharmacy at hand should you need to stock up on essentials for your journey.
Travelling on to Lamezia Terme or any of the nearby cities is easy with taxis and buses waiting just outside the terminal building. There is no train station serving the airport, however, a bus or taxi can take you to the nearest train station in just a few moments, as the train station is only 2 km away from Lamezia Terme Airport. Bus line operators are Bus Romano, Bus Fersav and Bus Ferrovie della Calabria among others.
For those travelling to and from the airport by car there are plenty of low-cost parking spaces close to the terminal building and the main parking area is available between 05.00am and 24.00 midnight. In total this area offers space for 677 cars. Parking here attracts a parking fee, depending on the length of stay, the charges for up to 2 hours are Euro 2.00, up to 6 hours costs Euro 3.00 and for 12 hours you will be charged Euro 6.50. A full 24 hour period costs Euro 10.00.
Passengers with mobility problems have 17 free car parking spaces available and there are two other areas, where everyone can park for free, however, these parking spaces are further away from the terminal building.
For further information about Lamezia Terme, please visit the official website at www.sacal.it or visit our other pages on this site.
SUF is the 3 letter AATA code for Lamezia terme Airport. The official name for the airport is S Eufemia. To help you in your arrival or departure you can enter the following GPS details – 38.90000, 16.23333 into your Smartphone or in-car GPS system to help you get directions from S Eufemia.
Some of the busiest airlines that fly from Lamezia Airport are Alitalia, KLM and Air France between them they cover 14 of the total destination of 10. The busiest which is Alitalia covers a total of 85 flights per week and goes to 7 destinations. Of all the destinations from S Eufemia, Alitalia covers 28%. Alitalia airline offers flights to Fiumicino, Linate, Sandro Pertini, Guglielmo Marconi, Malpensa and Galileo Galilei among others.
When arriving in Lamezia Terme you may want to rent a car and you can find a selection of the major car hire companies in the Arrivals hall or nearby. Make sure that you have an up to date credit card when hiring your vehicle. With so much choice of car rental at Lamezia Terme Airport it may be wise to book online before you arrive as there is limited choice of vehicles at certain times of the year.
Hotels
There are a number of hotels to suit all budgets and requirements at or near Lamezia Terme Airport.
Things to do in Calabria, Italy
There are a number of activities to suit all ages and interests in the region - see a selection of tourist activities in Calabria, Italy.
Additional Services and Amenities
At Lamezia Terme Airport you will find the usual array of bars and restaurants, airport lounges and shops.
Services at Lamezia Terme Airport
Lamezia Terme Airport News and Information