Lamezia Terme Airport Hotels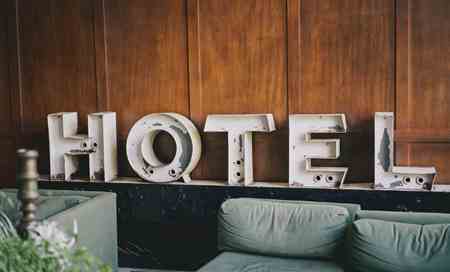 Calabria in southern Italy is a popular holiday destination for gourmets and people interested in cultural breaks alike. The Lamezia Terme Airport is a gateway to beautiful Calabria and the town from which the airport derives its name offers visitors a wonderful first taste of what southern Italy has to offer. Historic Lamezia Terme has around twenty hotels and B&Bs, all comfortably appointed and equipped to modern standards.
The Best Western Hotel Class is located at Località Rotoli (tel +39 0968 418517). This large and modern 4-star hotel has en suite bedrooms that are luxurious and close to all amenities. The hotel runs its own wellness programme for visitors looking for total relaxation and a little pampering while they are staying at the Best Western Hotel Class. Business travelers can use the hotel's meeting and conference rooms, some of which can seat up to 220 people. Guests have access to free WiFi throughout the hotel.
Hotel Sogni D'Oro is located just 2 minutes from Lamezia Terme Airport and a mere 50 metres from the train station in Via Martin Luther King snc (tel +39 0968 53094, info@hotelsogniadoro.it). The 3-star hotel provides guests with all the creature comforts they could wish for right in the heart of the town.
For visitors with smaller budgets Lamezia Terme has several excellent B&B's that are close to all tourist attractions and the airport. Casa Lissania in Via Lissania is a historic villa converted into a comfortable B&B that is situated right by the beautiful Palazzo Vescovile. A small bar ensures guests can meet up for a drink before dinner (tel +39 0968 29343). Rooms are perhaps more basic than at the Hotel Sogni D'Oro, but they are spacious and comfortably furnished.
As a converted historic mansion B&B Casa Gemma occupies a prominent spot in Lamezia Terme along Via Rosaria Livatino (tel +39 339 411 5793). Close to the airport and convenient for tourist attractions and the town's other amenities, this B&B provides guests with a home from home with its well-appointed, luxurious rooms.
You cannot miss Grand Hotel Lamezia, for this large 4-star hotel overlooks Piazza Lamezia right in the heart of town! Located just 2 km from Lamezia Terme Airport, the Grand Hotel Lamezia is a highly modern hotel with bar and restaurant, and it offers guests 100 large, air-conditioned rooms that are luxurious and equipped with Internet access. The hotel also has state-of-the art conference facilities that include large and small meeting rooms (tel +39 0968 53021).
Recommended Hotels Near the Airport
Find Hotels near the airport